DSO138 [3]: Acrylic case
Last step in the oscilloscope build: the acrylic case!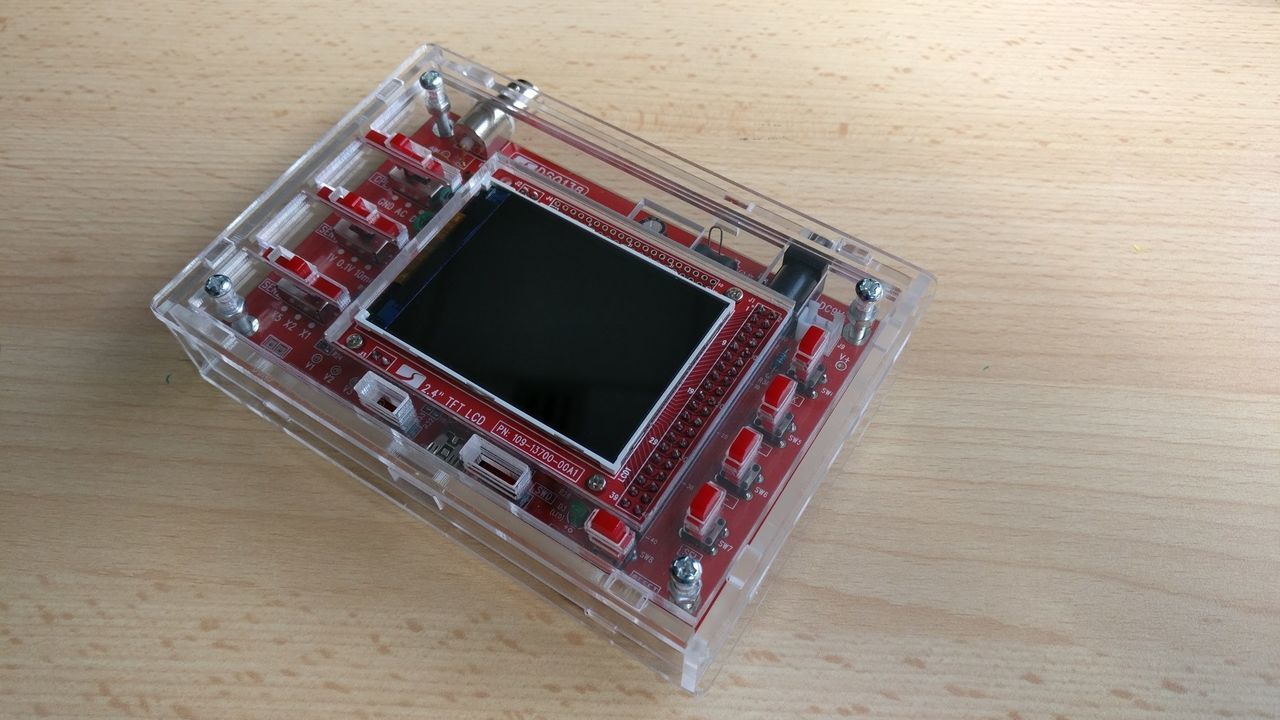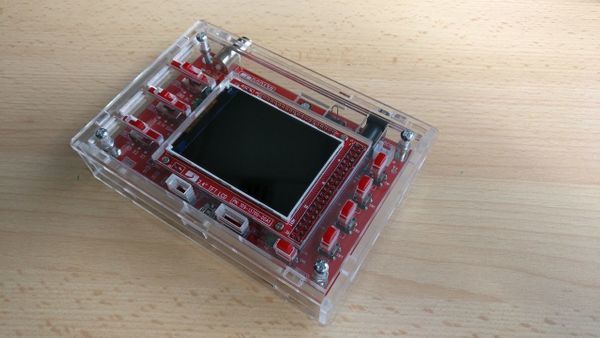 After assembling and calibrating the DSO138, I build the acrylic case.
Elements
The case kit is composed by:
4 big screws, 8 nuts and 4 finishing nuts
4 small screws, 4 nuts
3 sliding buttons
5 pushing buttons
9 plastic parts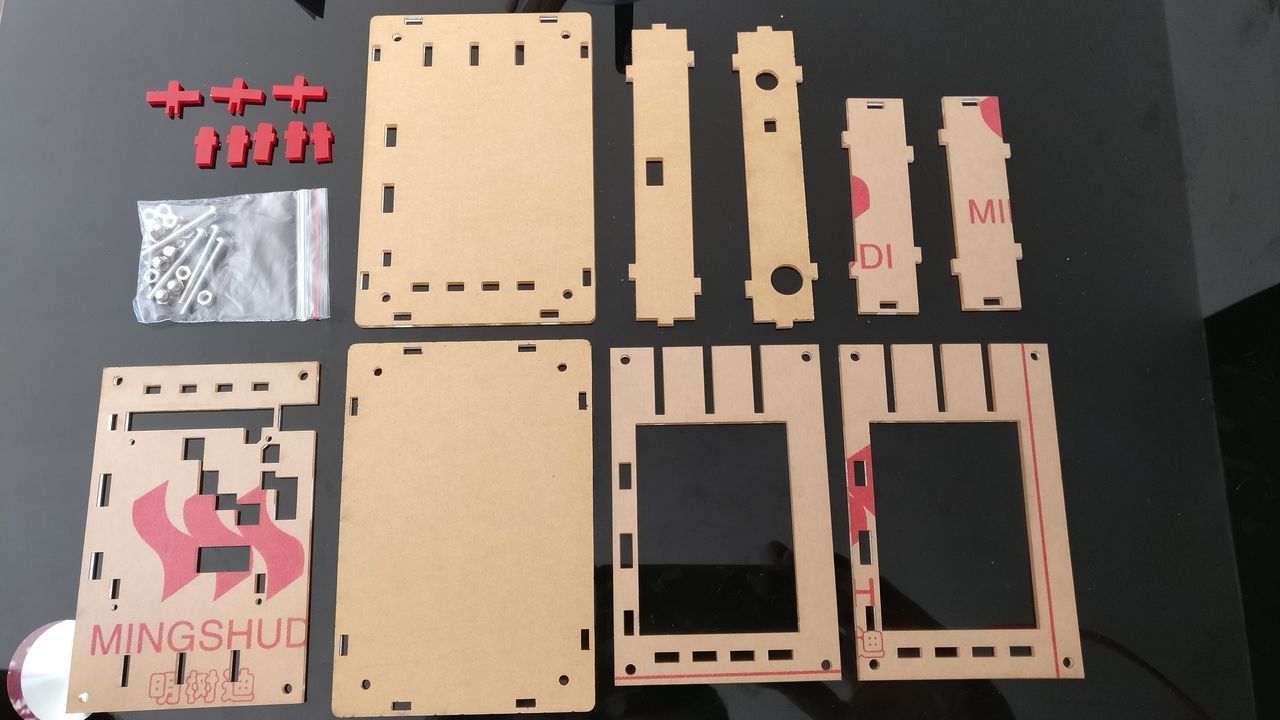 First try
I quickly tried to assemble it to understand the role of each part.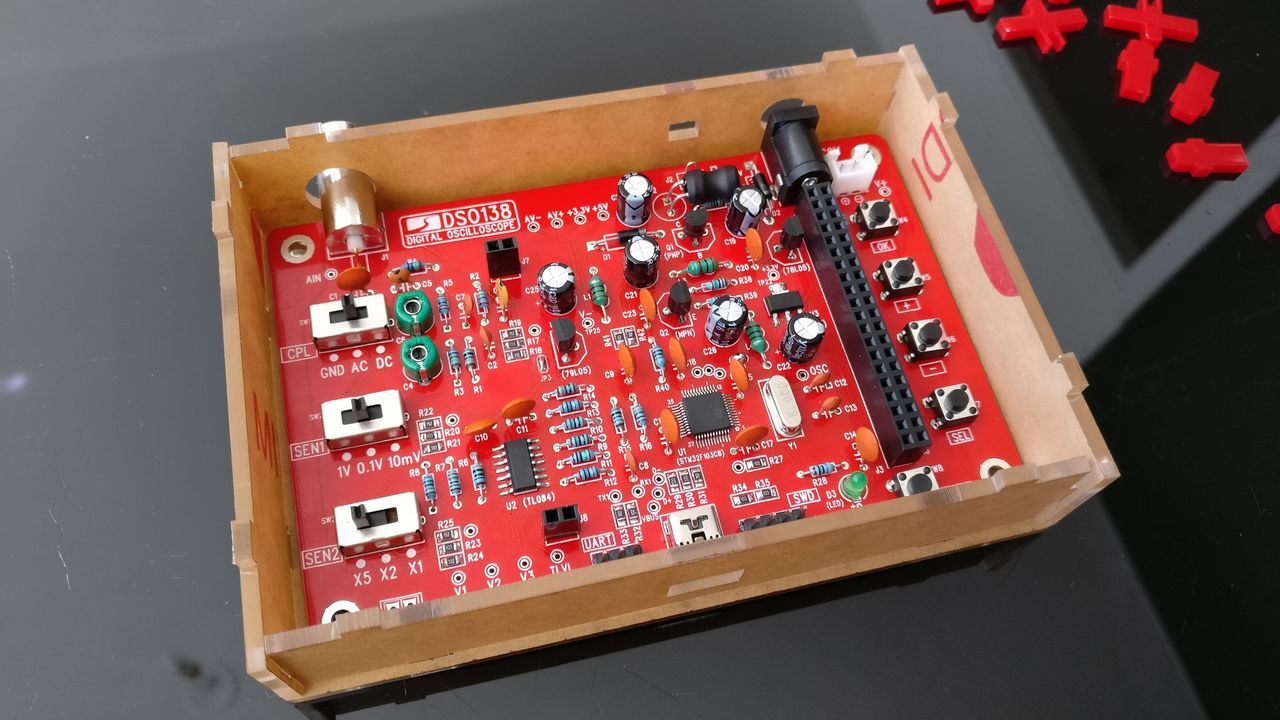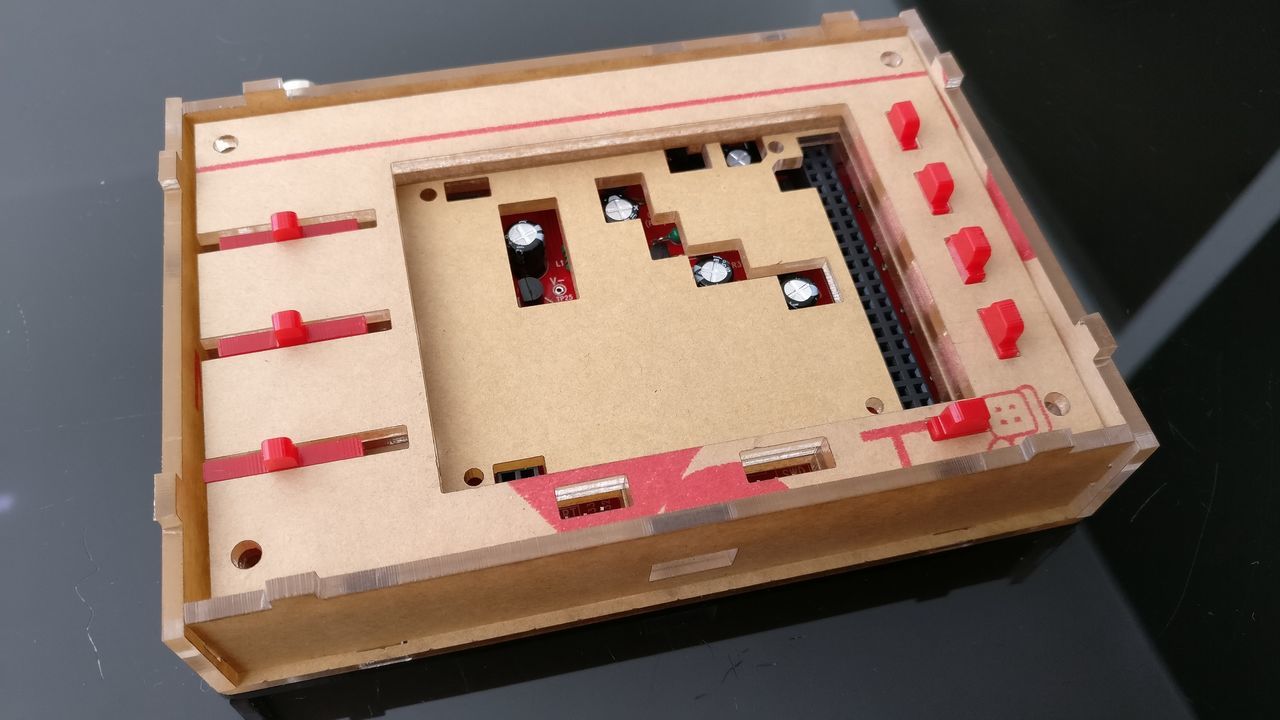 Step by step
Remove the protection film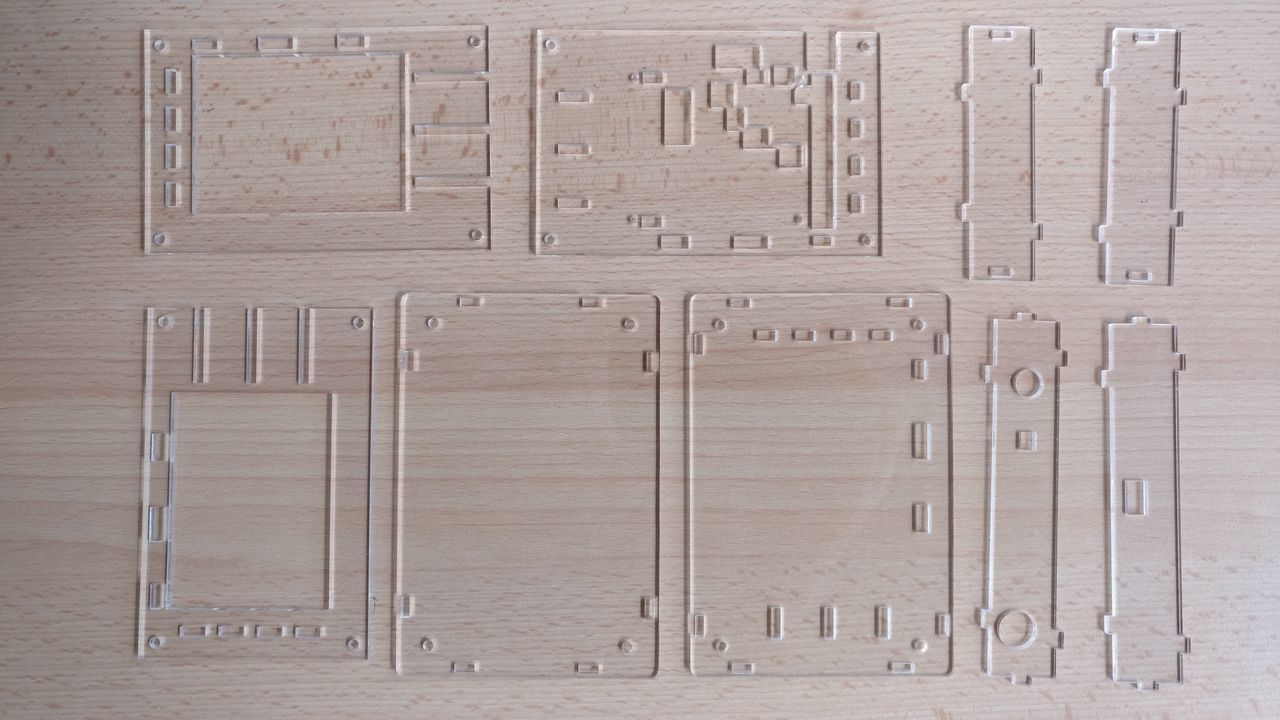 Attach the screen to the first piece
Remark: One of my screws was in bad shape. I didn't used it.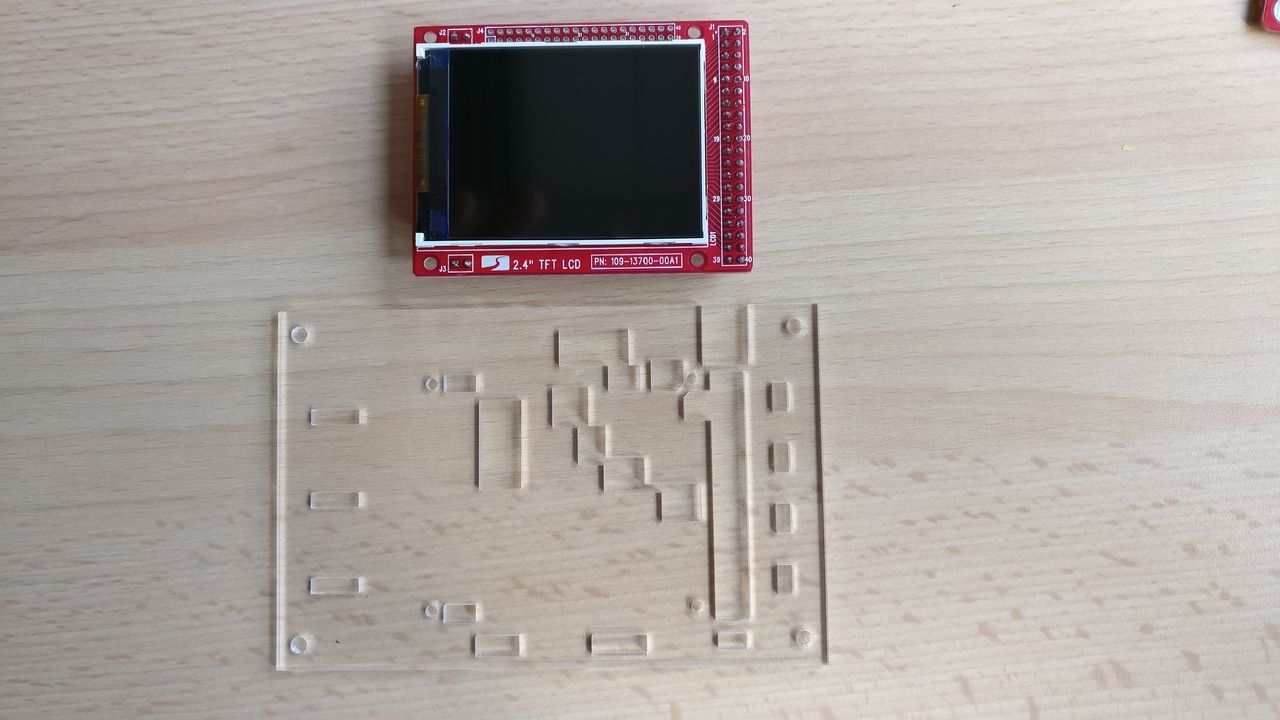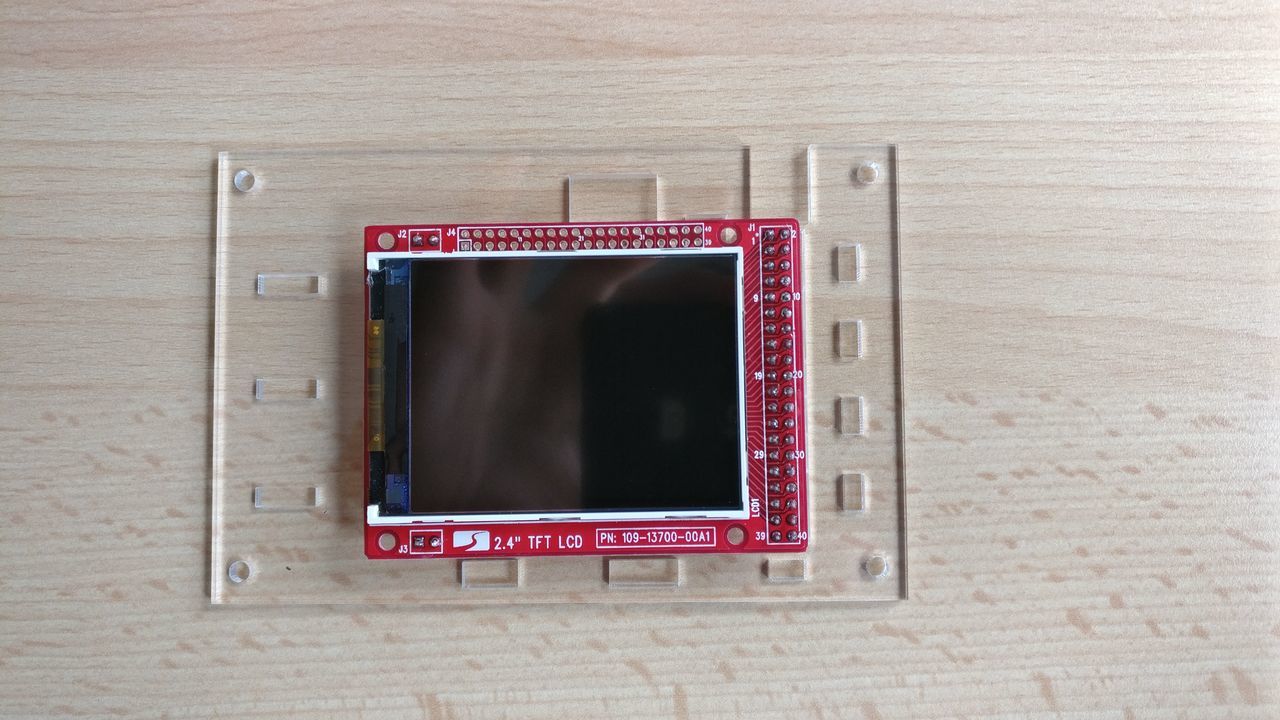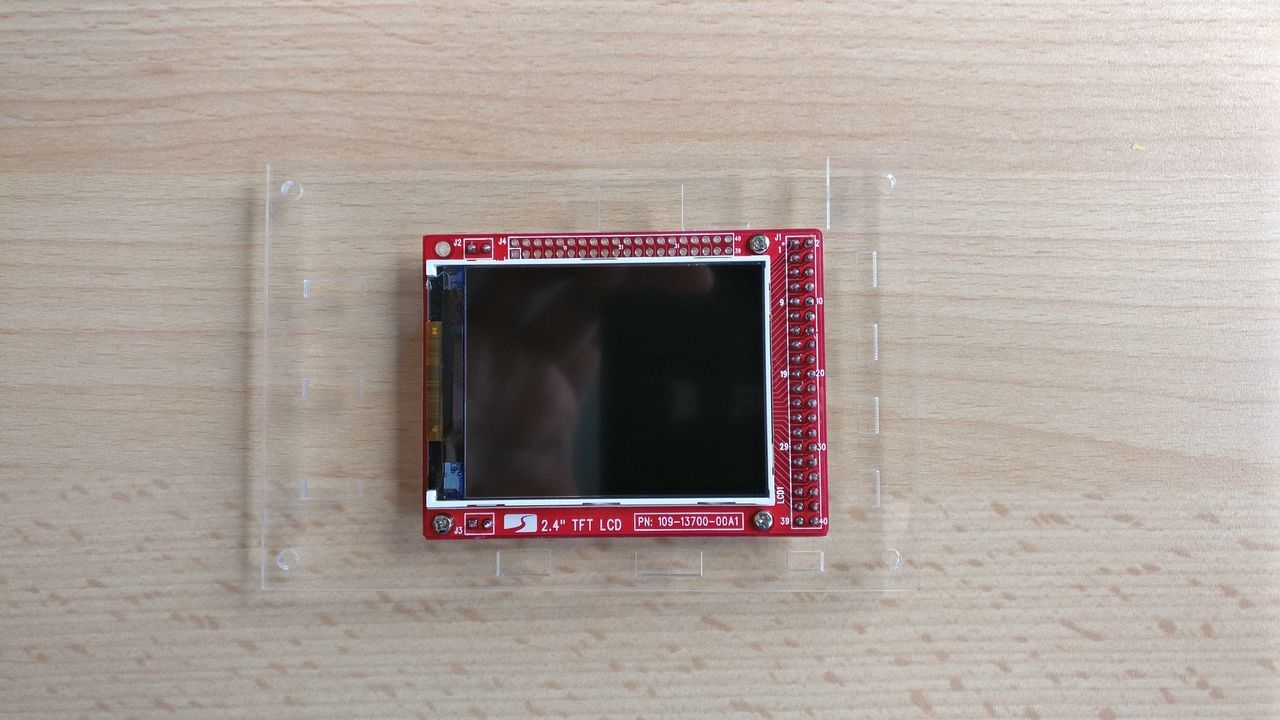 Overlay two pieces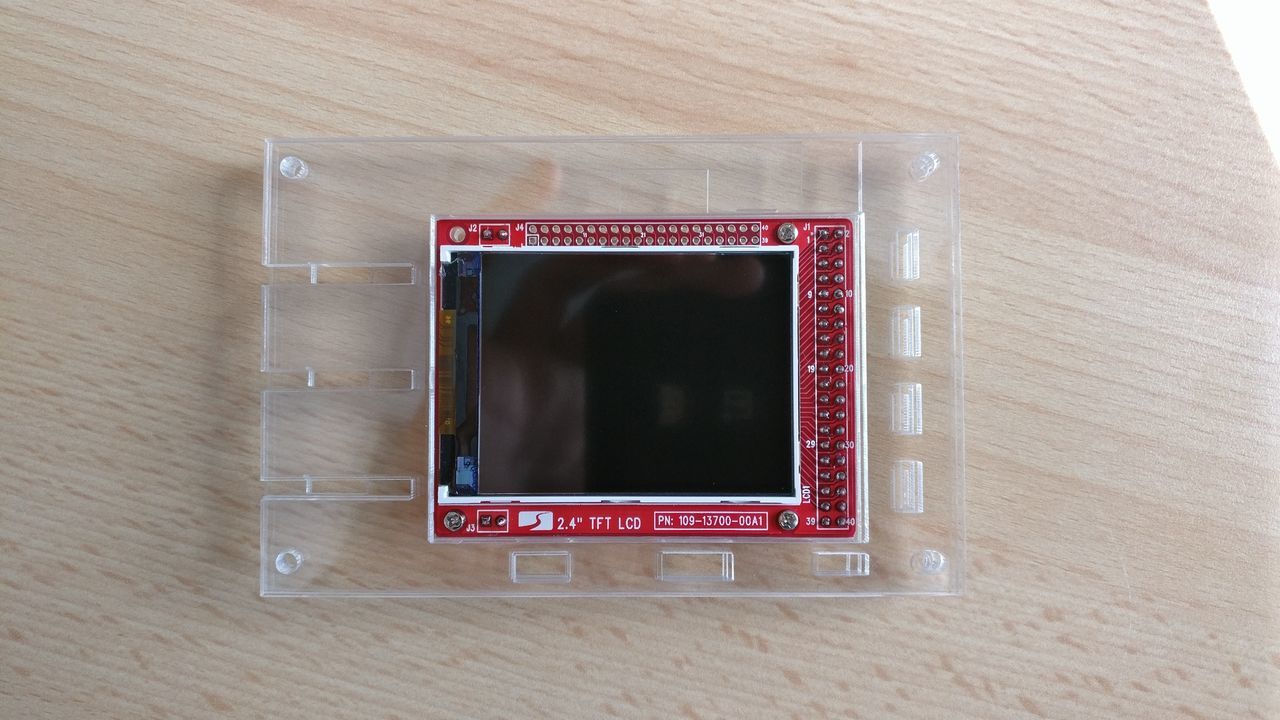 Buttons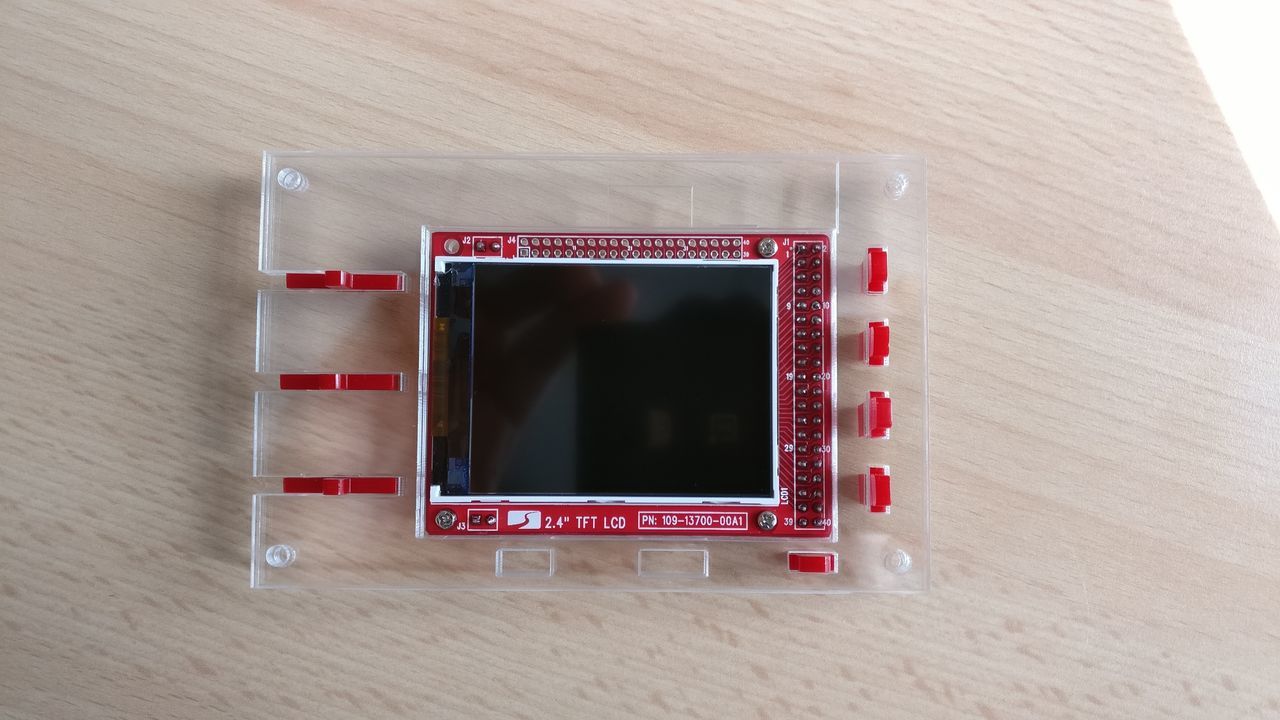 Top piece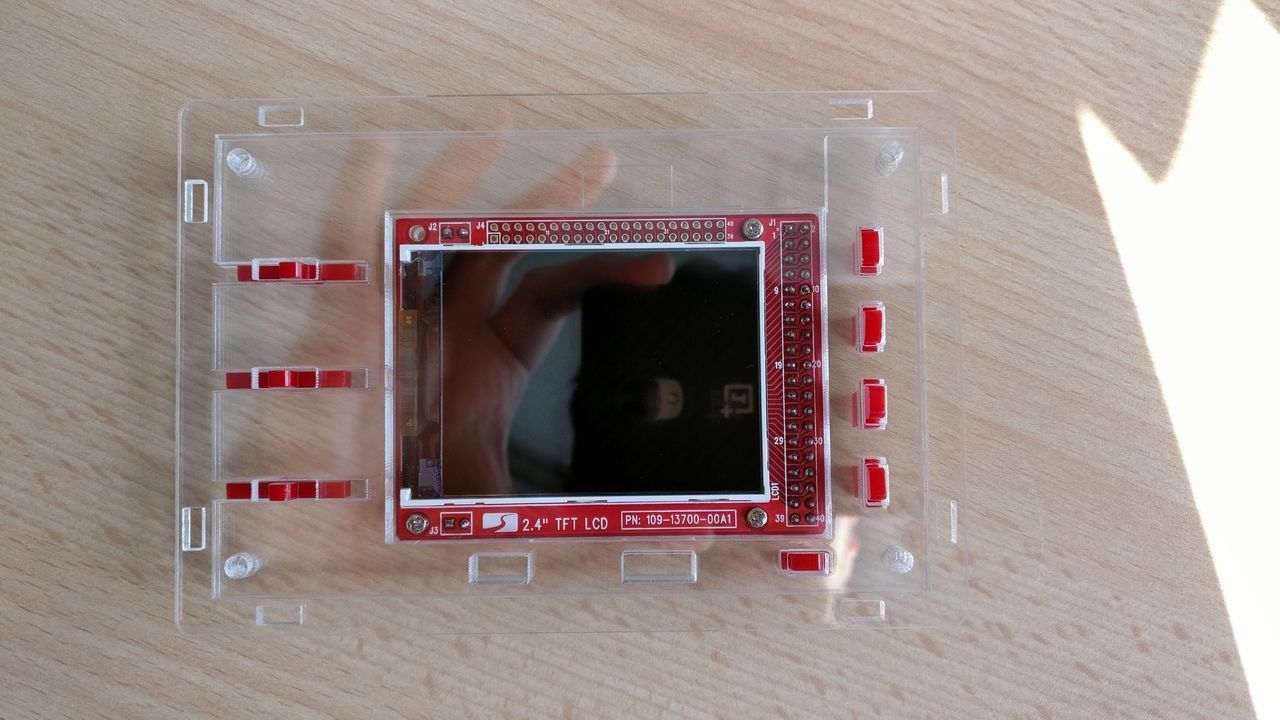 Main screws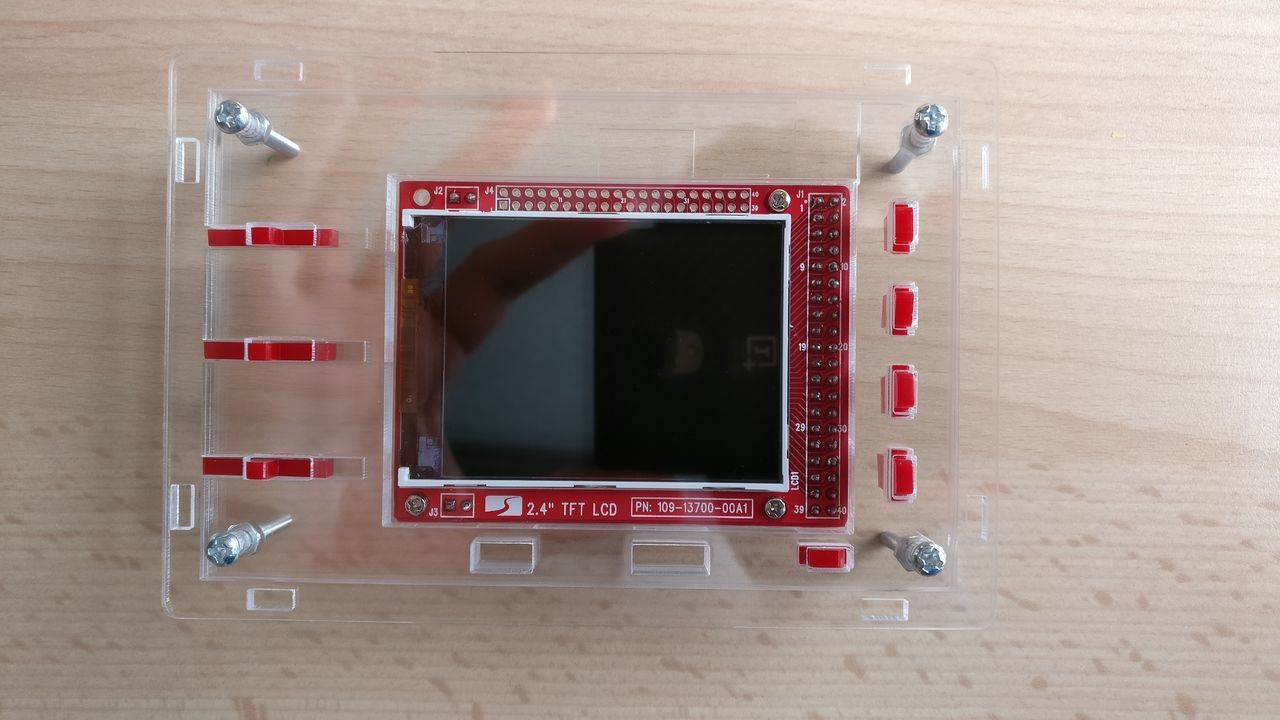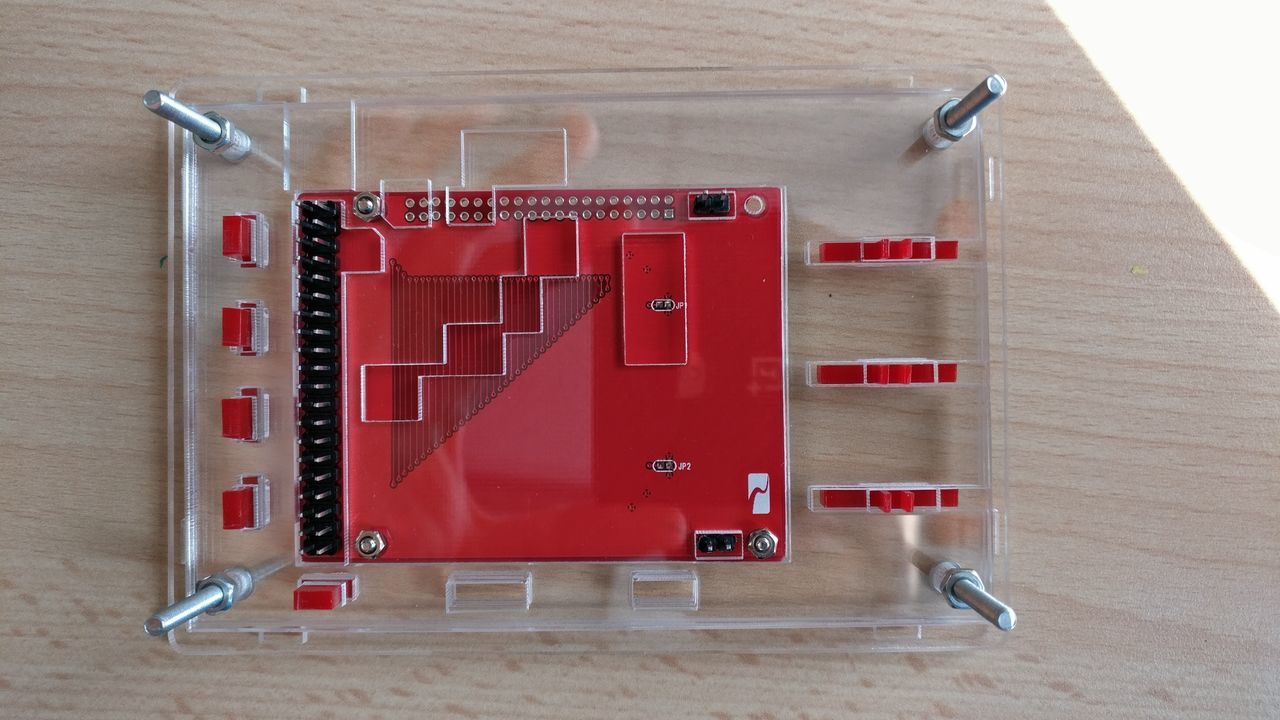 Sides (x3)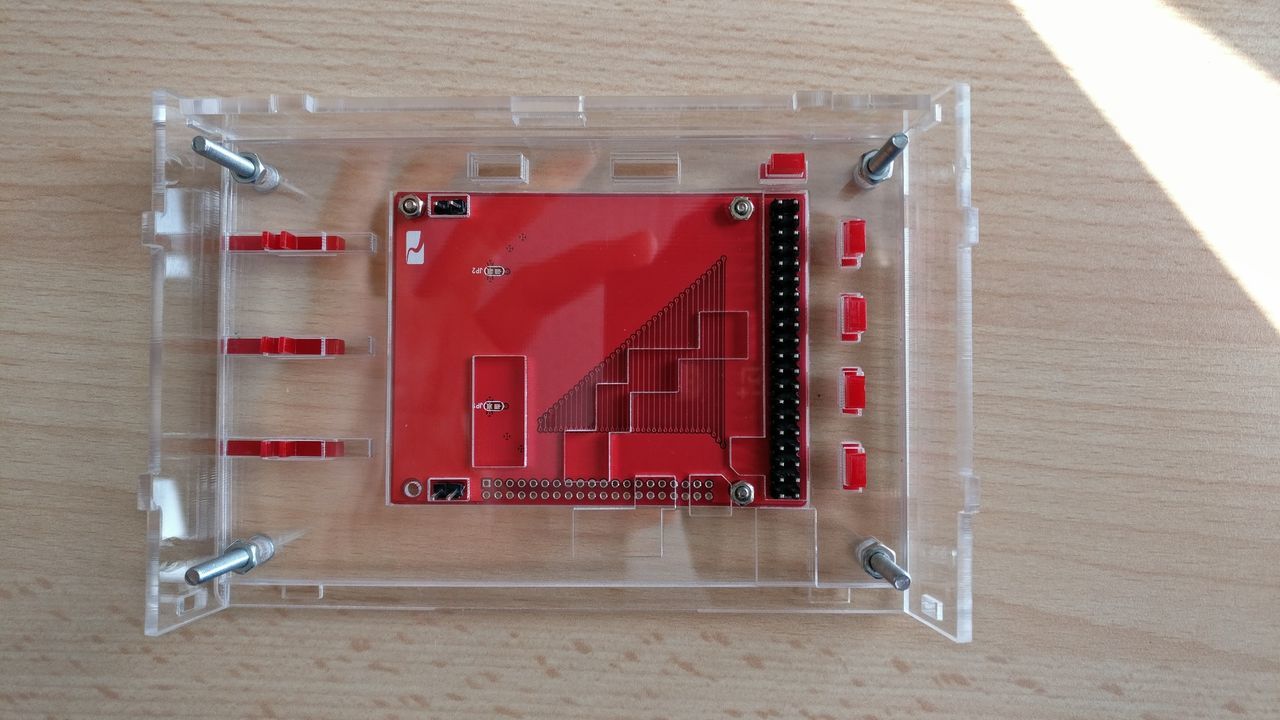 Main board + one side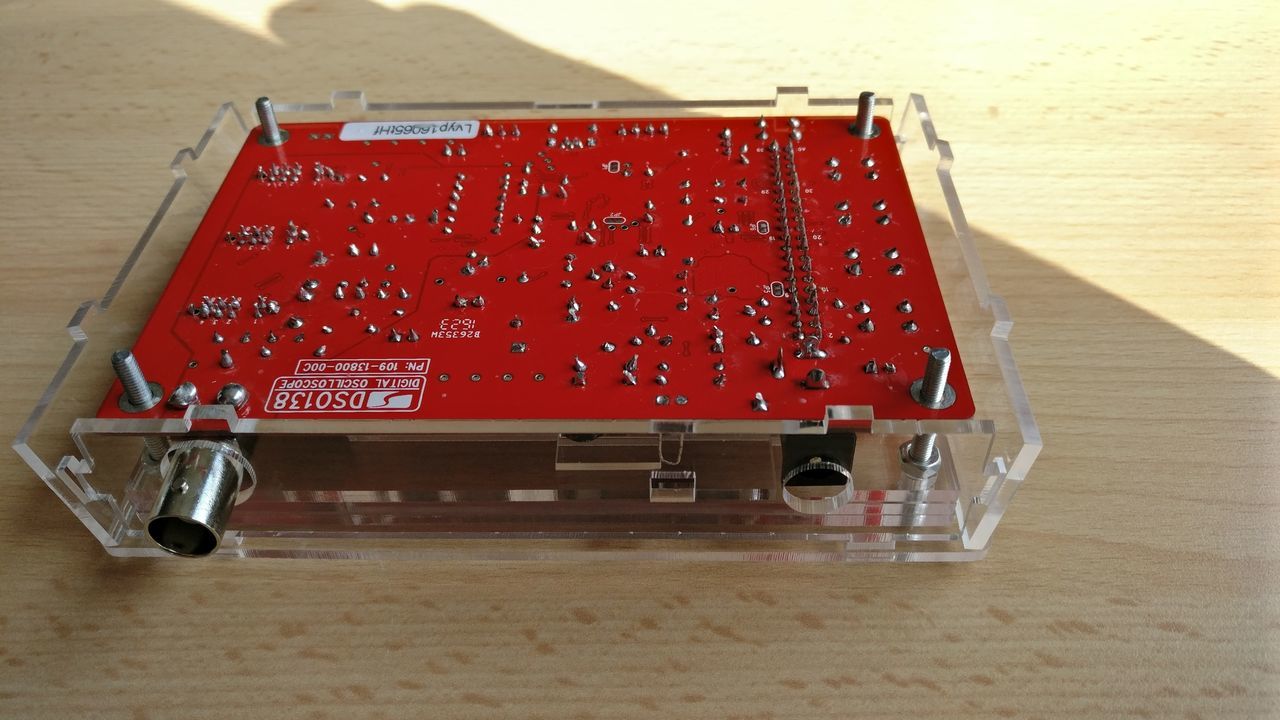 Align the sliding buttons.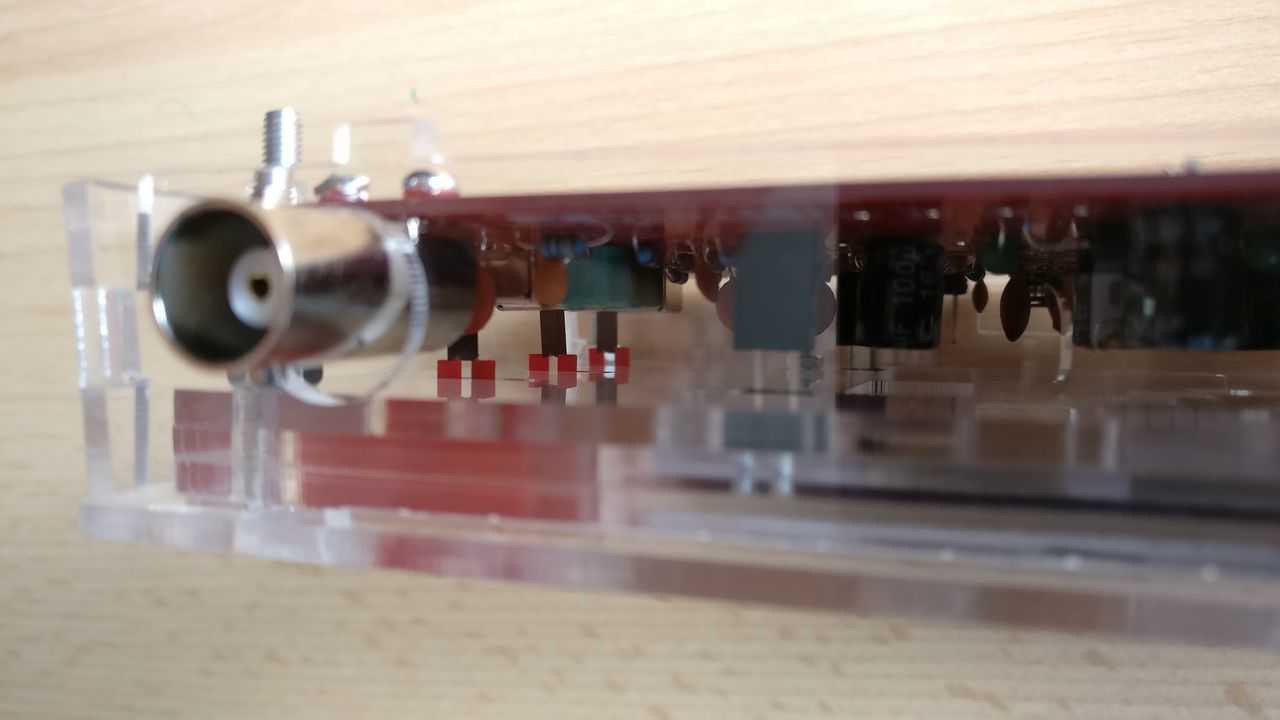 Add the nuts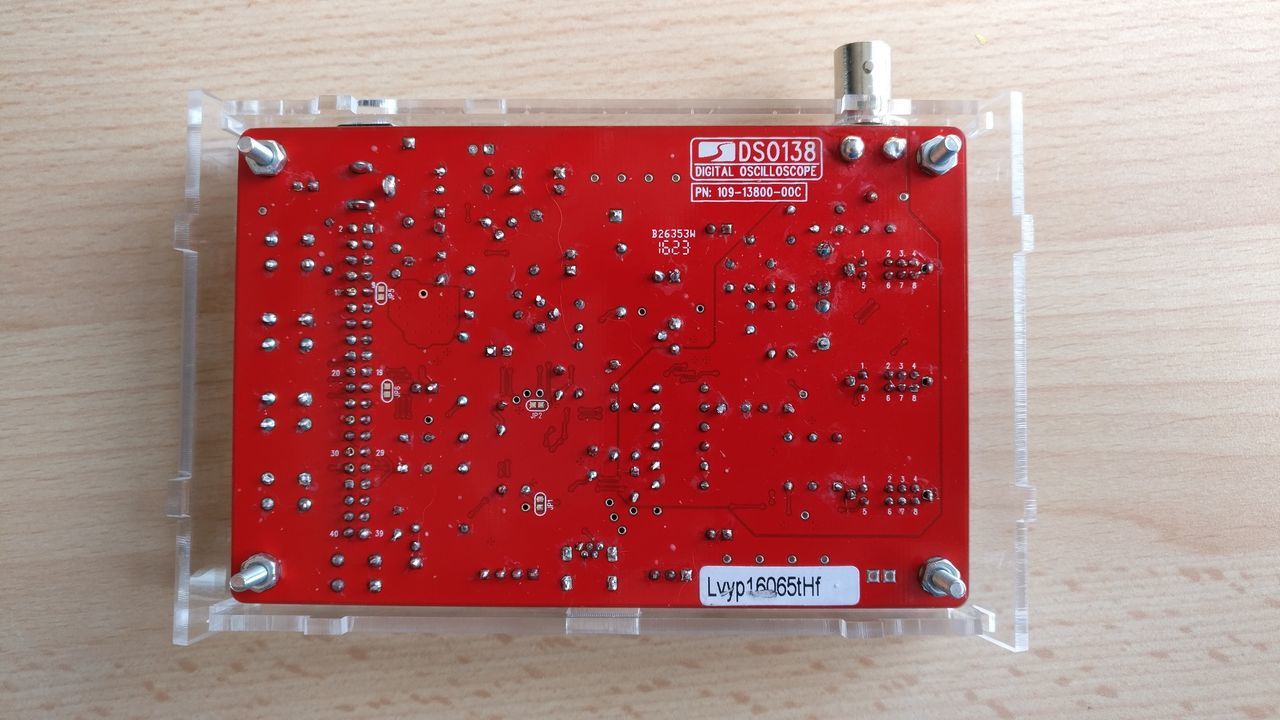 Bottom layer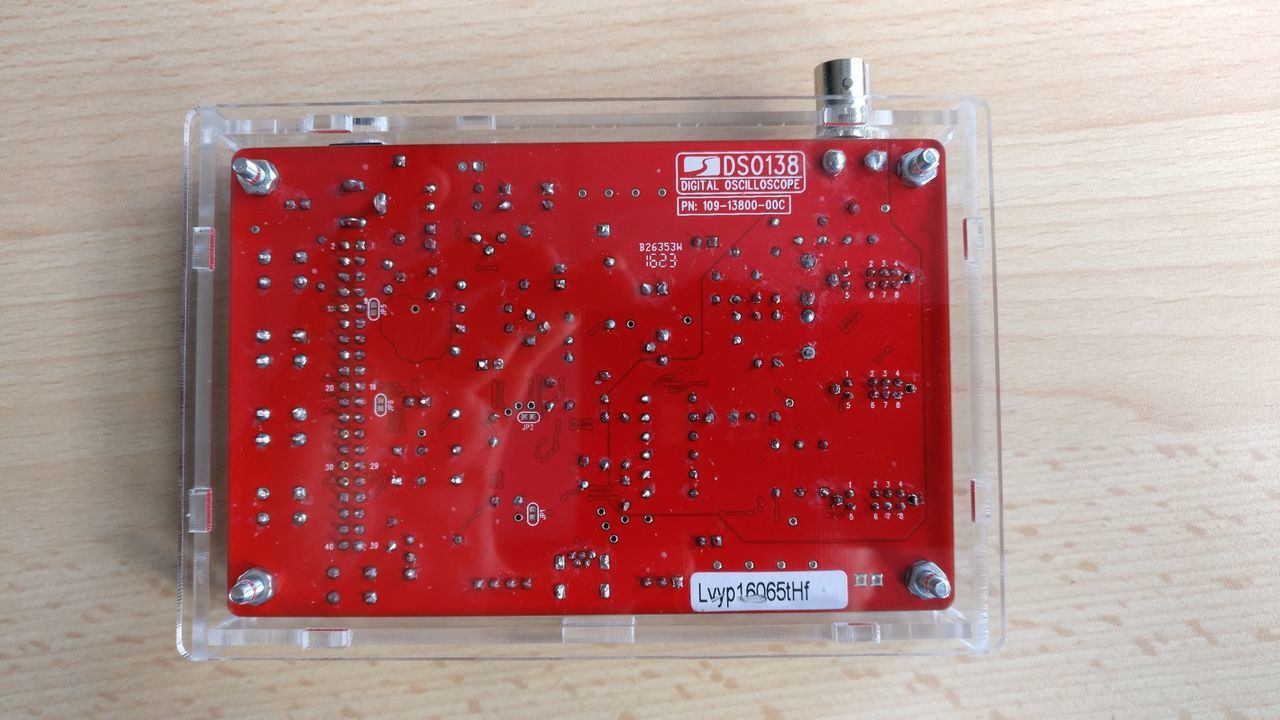 Add the finishing nuts.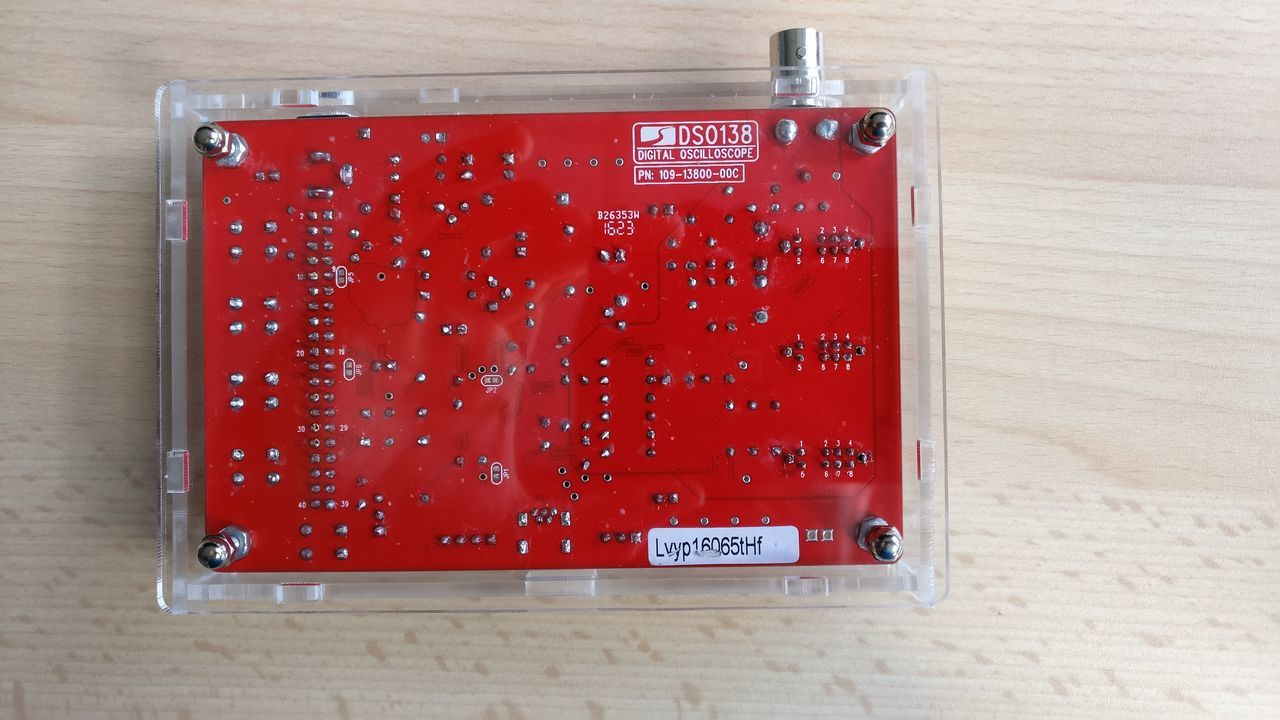 Final